Project produces clean, renewable energy, helping meet visionary goals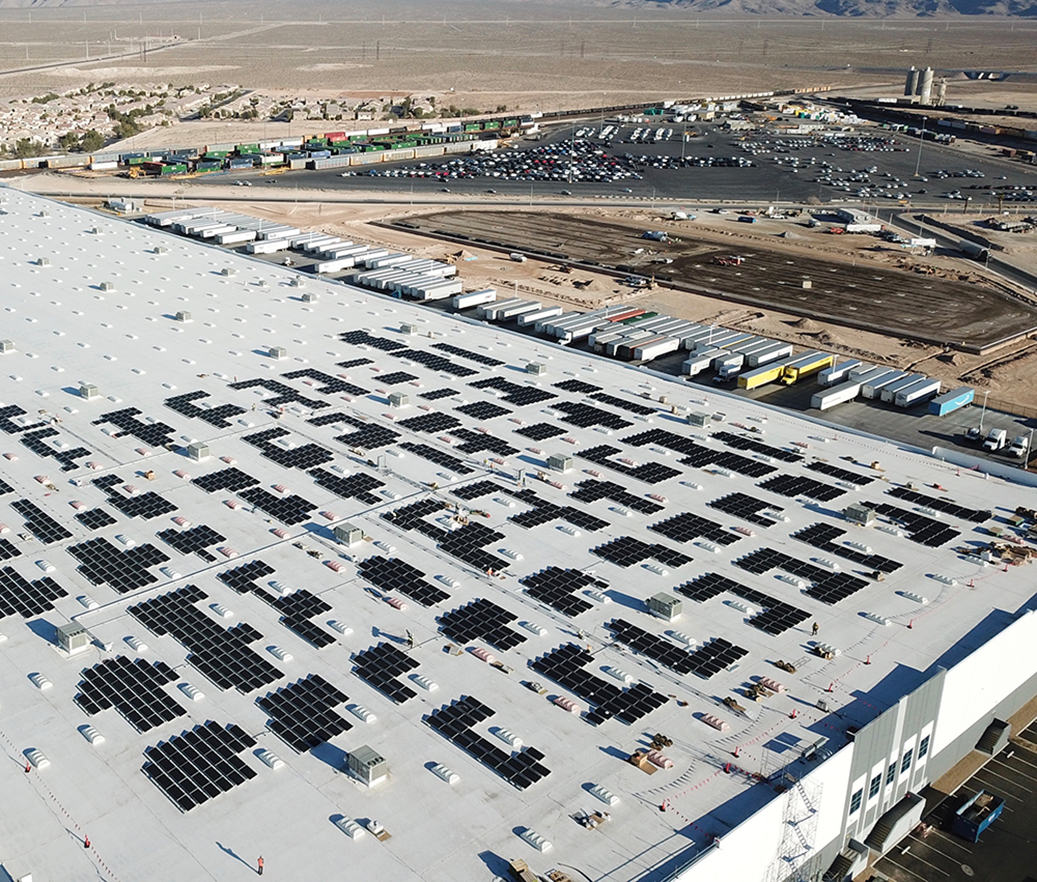 Middletown, CT (May 31, 2018) – Greenskies Renewable Energy LLC ("Greenskies") a Clean Focus company, has completed another major rooftop solar project as it helps lead the nation's green energy movement. The latest project powers the Amazon fulfillment center in North Las Vegas, Nevada, with 1.1 MW of clean, renewable energy. See Amazon press release.
The move to deploy large-scale solar arrays will not only benefit the company, but also its customers and the environment. In the April 2018 "Solar Means Business" report by Solar Energy Industries Association (SEIA), Amazon ranked in the top 10 of corporate solar users.
The North Las Vegas project consists of 3,145 Neo Solar Power 360W solar modules on the rooftop spanning 813,120 square feet. The solar array is expected to produce 1,132,000 kWh of clean energy each year, offsetting the environmental impact of 94,796 gallons of gasoline. The emissions avoided through this installation alone are equivalent to 3.3 million miles driven by an average gas-powered passenger car.
Amazon will purchase the power produced at its fulfillment center generated by the solar array. Greenskies will maintain the solar array, and Clean Focus Yield will operate the system as part of its large portfolio of commercial, industrial, small utility, and community solar projects.
Amazon recently announced renewable energy projects, which include solar arrays on fulfillment center rooftops in California, Maryland, and New Jersey. The North Las Vegas project will contribute to Amazon's effort to intstall solar arrays on the roofs of fulfillment centers across the United States.
www.cleanfocus.com